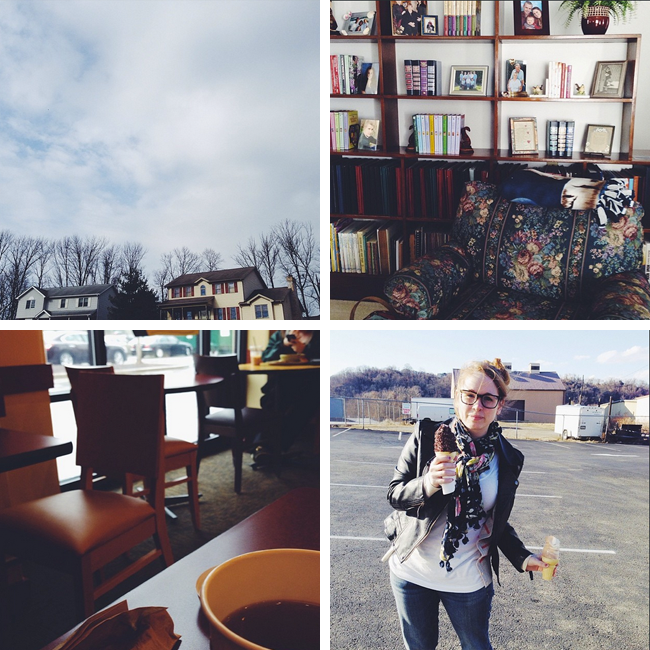 ♥
Slowing my pace down
in general has felt great. I haven't been blogging as much lately, or even online, and while part of that is due to adjusting to a new job and new schedule, I'm trying to make a more conscious effort to unplug and slow down, to savor. Don't worry, I'm not going to stop blogging or Instagramming pictures of my cat any time soon, but I've been less frantic, pausing to ask myself, "Do I really need to do this RIGHT NOW?" and stress myself out?
♥ On that note, my aunt and I went to a
Pure Barre
class
, which totally kicked out butts, but it felt good to have a structured time to workout. I'm not usually one for classes - anxiety gets the better of me and I usually chicken out of exercising in public, but I'm glad the two of us went, if even for some bonding! But working out in a class setting really makes you focus on what you're doing; me at home is just a focusing nightmare!
little loves
Beyonce, I've had XO on repeat like crazy ♥ Bite lipstick in Quinta ♥ Jess of
Bookworms in Dresses
little doodle of yours truly is incredible! She has such an adorable style ♥ new workout gear from lululemon ♥ simple
brown chicken curry
that reminds me of Japan ♥ floral dresses and cardigans! ♥ 40's era
Castle
episodes with delightfully cheesy Nathan Fillion ♥ soup & ginger tea ♥ rainy days ♥ floral print scarves and otherwise bright work attire ♥ soup spoons! One of my coworkers brought us all wonderfully amazing soup spoons - well, more like soup ladles! ♥ the first ice cream of the season ♥
a St. Patrick's Day #currentlylist
♥ my little cousin, kicking butt in the musical!
What are you loving this week?