March is at an end, and that means it's time to buckle down and finish final papers because
I graduate next month!
It both excitement and panic all at the same time, which is such a bizarre feeling, both motivating and not, all at the same time. I just presented one of my papers at a conference, yesterday, in fact. I've been putting off writing one of my final papers, despite it requiring me to watch a bunch of
Miyazaki films
, due to feeling absolutely uninspired and in a slump, but it really is time to get it done. Just these two more papers, one presentation, a final, and a report and I'm done and on to the next thing!
This month also meant the end to my panicking because I
got into Chatham!
I've been dying to hear back from them to get into the MAT program of my dreams. Starting in August, I'll be moving my studies down the street to start my teacher preparation in one of the most exciting programs I've seen, as well as be walking around one beautiful campus. There are so many opportunities I'm looking forward to taking advantage of there, and I'll be sure to update you all on its awesomeness!
March has also meant another round of
30 Days of Lists
, which I'm bummed is coming to a close. I'm sure there will be plenty more rounds to come, but I love seeing everyone's thoughtful lists and creative scrapbooking/documenting projects! I tried something new myself this time and documented my lists on sticky notes, all on a different patterned or textured background. You can catch all of my weekly recaps
here
--
which background is your favorite
?
What's great about
30 Days of Lists
is that the prompts aren't date specific, so you can do them any time! This is my third time participating and first year as an affiliate, and I've loved it each time. If you want to join in, hop on over and sign up! It's a simple (and affordable!) project to take on and we have a
great
community!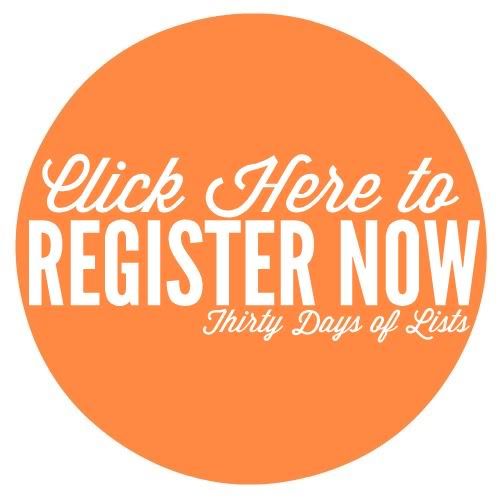 Some other highlights from the month?
Have you had a good March? What does April have in store for you?